How to ship with dry ice
Use 10 pounds of dry ice for each 24 to 48 hour period in a standard well-insulated cooler. For longer times and larger coolers, multiply by this amount.
SHIPPING REFRIGERATED OR FROZEN ITEMS
From frozen lasagna to chocolates. From human tissue to prescription drugs – more and more goods are shipped refrigerated or frozen. A good video explaining shipping with dry ice: Airgas Penguin Brand Dry Ice-Transporting Food
FIRST, USE A WELL-INSULATED CONTAINER
An inexpensive Styrofoam cooler from the grocery store will rarely work. It breaks easily and usually is not the right shape for shipping. A thick polystyrene box such as Omaha Steaks uses or the insulated boxes from Control Temp Packaging or Thermosafe will reduce the amount of dry ice needed and allow extended shipping times.

Storage or Shipping Dry Ice

NEXT, DOES IT NEED TO BE FROZEN OR REFRIGERATED?

Use Dry Ice for shipping FROZEN goods as Dry Ice will freeze everything in the shipping box. Use "gel packs" or "blue ice" for goods to be REFRIGERATED. A combination of dry ice and gel packs will extend the shipping time by several days if the shipped items can be frozen for a short time or thawed for a short time.

FOR DRY ICE SHIPPING
Use 10 pounds for each 24-hour period in a standard well-insulated cooler. For longer times and larger coolers, multiply by this amount. Less efficient insulation will need more Dry Ice.

FOR REFRIGERATED GEL PACK SHIPPING
Use one pound per cubic foot per day. (Most gel packs come in 1/2 pound size but, newer ones are up to 2 pounds.) This will be last for up to three days. For an extended period, gel packs can be combined with Dry Ice, although there is a possibility of freezing the goods initially.

PACKING
Put dry ice or gel packs and the product as close together as possible with the dry ice on top. Fill vacant space with wadded newspaper, styrofoam peanuts, or the latest bubble packs, as any "dead-air space" will cause the dry ice to sublimate faster.

SHIPPING BY AIR
Be sure to check with the airlines ahead of time to see their procedures and regulations regarding dry ice. Most will allow up to 5.5 pounds of dry ice.

DRY ICE SUBLIMINATION (dry ice changes from a solid to a gas.)
The rate will vary depending on the outside temperature, air pressure (It will sublimate faster on an airplane with lower air pressure), and insulation efficiency. The more dry ice you have stored in the container, the longer it will last. Dry Ice, at -109°F or -78°C, will freeze and keep frozen everything in the container until it is completely sublimated. These frozen items will then take additional time to thaw because they will have been hard frozen.

COMMERCIAL SHIPPING Commercial shippers of perishables sometimes use dry ice for nonfrozen goods. Dry ice gives more than twice the cooling energy per pound of weight and three times the cooling energy per volume than regular water ice (H2O). Therefore, it is often mixed with regular ice to save shipping weight and extend the cooling energy of water ice. Sometimes dry ice is made on the spot from liquid CO2. The resulting dry ice snow is packed in the top of a shipping container offering extended cooling without additional refrigeration equipment.
Professional Companies Offering Shipping Boxes or Shipping Services
R.N.C. Industries, Inc.
Control Temp Packaging
Insulated Shipping Containers For All Types Of Temperature Sensitive Products
2510 Mill Center Parkway
Suite 200
Buford, Georgia 30518
770-368-8453
https://www.rncind.com/
sales@rncind.com
Sonoco ThermoSafe is a leading global provider of temperature assurance packaging for the safe and efficient storage and transport of pharmaceuticals, biologics, vaccines, and other temperature-sensitive products.
Rich Pickett
888-674-6461 toll-free
410-480-0005 office
thermokidrp@comcast.net
Thermosafe Brands
HR Insulated Containers
Professional Companies Offering Shipping Boxes or Shipping Services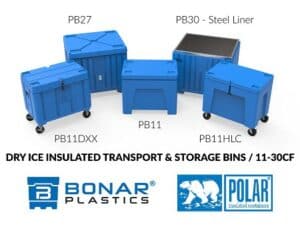 Polar Insulated Products /Manufacturing


1002 Atlantic Drive
West Chicago, Il 60185
Variety of designs and capacities available
in our Polar Insulated Container product line.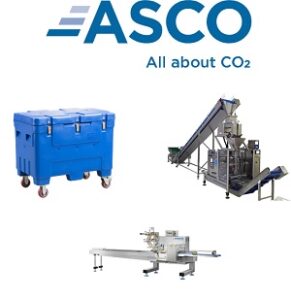 Solutions to ship dry ice
Good-valued ASCO Dry Ice Boxes and Dry Ice Containers are the ideal solutions when freshly produced dry ice must be stored at a minimum dry ice loss. The ASCO Dry Ice Pellets Bagging Machine and the ASCO Dry Ice Wrapping Machine make it easy to ship dry ice.
ASCO CARBON DIOXIDE INC.
Orange Park, FL 32073
1 904 374 9590 /1 877 633 0996 (toll free) usa@ascoco2.com www.ascoco2.com